Attention all tea aficionados and beverage connoisseurs!
Put on your fanciest tea hats and prepare for a delightful journey through the enchanting world of teas, right in the comfort of your own home.
Hosting a tea tasting is not just a delightful event, but an opportunity to impress your friends and family with your steeping prowess and unbridled enthusiasm for the leafy brew.
So, set the kettle to boil, and let's dive into the art of hosting a tea-tasting extravaganza like no other!
The Invite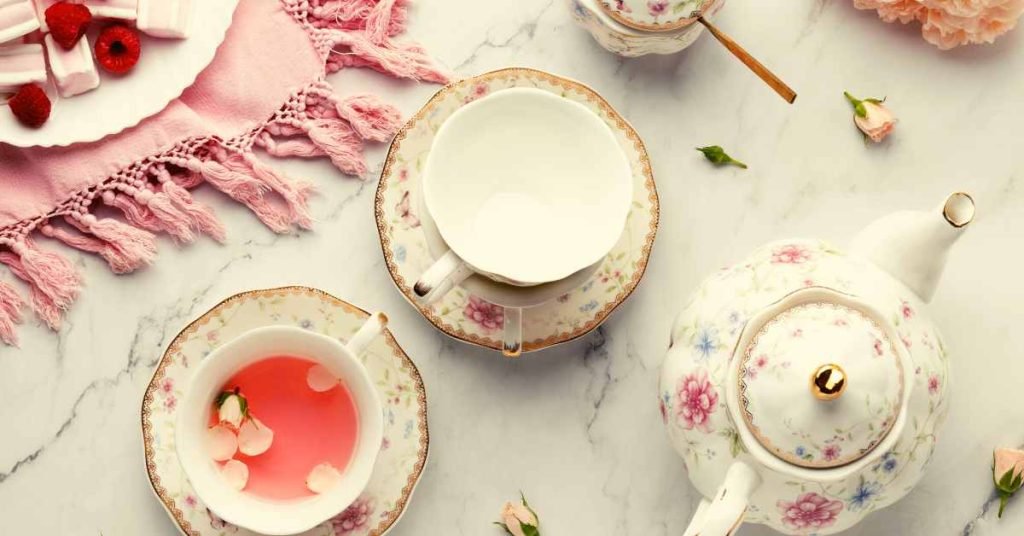 Begin your tea-tasting adventure by crafting the most whimsical and enticing invitations.
Embrace the tea-party spirit with delightful puns like "Get Tea-riffic at my Tea Tasting!" or "Steep into a World of Flavor."
Add a touch of elegance with a splash of vintage tea cups and saucers on the invite to set the mood.
Choose the Teas
Now comes the most exciting part – selecting the teas for your tasting lineup. Aim for a diverse selection of teas, from the classics to the exotic.
Have a variety of black, green, white, oolong, and herbal teas.
Explore unique blends like Earl Grey with lavender or a fruity hibiscus infusion. Make sure to have some delectable options for those who prefer caffeine-free choices.
Prepare the Tea Station
Create a beautiful and organized tea station that will make your guests go "ooh" and "ahh."
Set up an array of teapots, tea infusers, and, of course, a plethora of adorable tea cups and saucers.
Don't forget to include tea timers to ensure perfect steeping times. Add a dash of flair by having name cards for each tea, written in calligraphy.
Master the Art of Steeping
As the tea master of the event, you must demonstrate your exceptional steeping skills.
Prepare each type of tea with precision, and narrate the history and unique characteristics of each brew.
Engage your guests with fascinating trivia, like how the British smuggled tea plants out of China or the legend of Emperor Shen Nong and the discovery of tea.
Food Pairings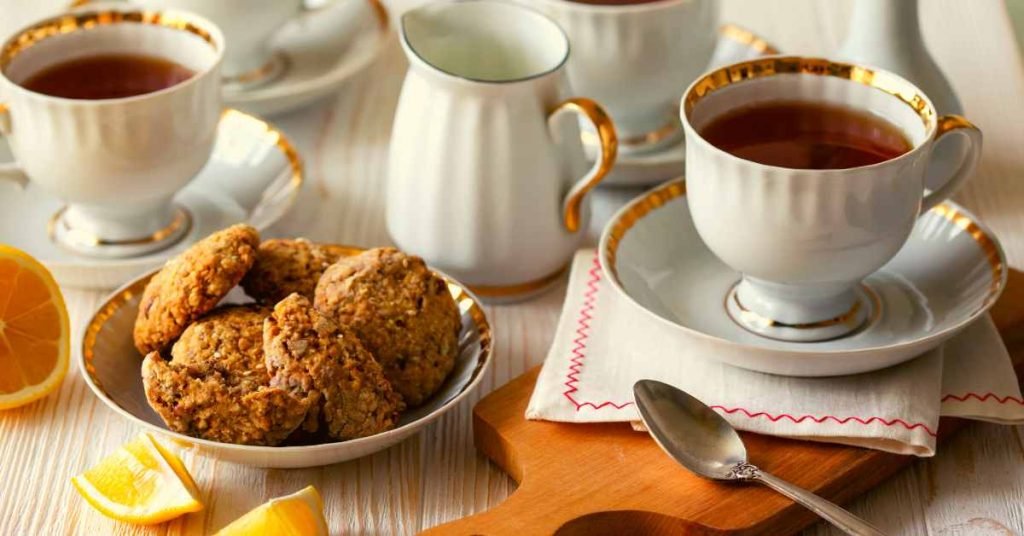 What's a tea tasting without delectable bites to complement the teas?
Offer an array of treats like delicate cucumber sandwiches, scrumptious scones with clotted cream and jam, and tantalizing macarons.
Ensure you have some gluten-free and vegan options to cater to different dietary preferences.
Tea Games and Quizzes
Keep the tea party lively with entertaining tea-themed games and quizzes.
Have a "Guess the Tea" challenge where guests blind-taste teas and try to identify them correctly. Or, play "Tea Trivia" and reward the most knowledgeable tea scholar with a charming tea-related prize.
Dress Code
Encourage your guests to embrace their inner tea enthusiasts by having a themed dress code.
Suggest dapper Victorian-inspired outfits or whimsical Alice in Wonderland costumes. A prize for the best dressed could spark some creative attire choices!
DIY Tea Blending
Take the tea tasting to the next level by having a DIY tea-blending station.
Provide various herbs, spices, and dried fruits, and let your guests become tea alchemists, creating their unique signature blends to take home as souvenirs.
Tea Party Favors
As the event comes to a close, bid your guests farewell with delightful tea-themed party favors. Consider gifting small tins of tea, cute tea infusers, or personalized tea cups to remember the magical experience they had.
Sip, Savor, and Steep in Style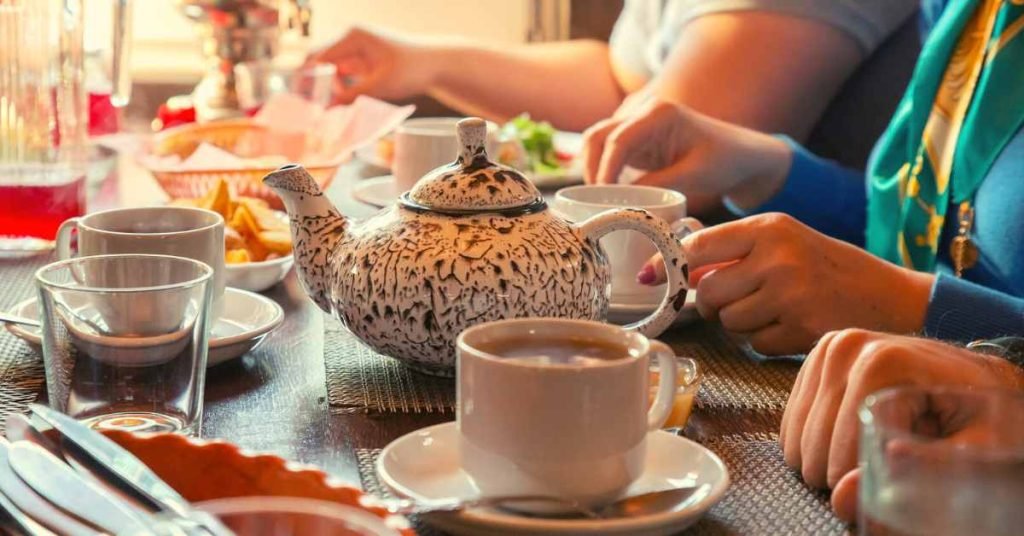 Hosting a tea tasting at home is an adventure that allows you to celebrate the rich heritage and diverse flavors of tea while creating lasting memories with your loved ones.
So, embrace your inner tea enthusiast, steep in style, and let the aromatic charm of tea weave its magic around you.
Remember, in the world of tea, there's always something new to discover, and hosting a tea tasting is the perfect way to share the magic of this beloved beverage with others. So, steep on and savor the journey!
MEDICAL DISCLAIMER
Itsnevernotteatime.com cannot and does not contain medical/health advice. The medical/health information is provided for general and educational purposes only and is not a substitute for professional advice.
Click Here For More Info