Iced teas are our best bet for coping with extremely high temperatures during the summer.
Our bodies need frequent hydration and water is not sufficient to feed the system with nutrients and minerals.
On the other hand, organic herbal and fruit infusions can be perfectly refreshing and satiating as well as provide multiple benefits for our health.
Moreover, iced teas have the ability to cool our entire bodies down from within, hydrating the skin, and helping us deal with extreme heat.
Wildberry Hibiscus Iced Tea
Both, wild berries and hibiscus flowers are packed with antioxidants.
These help our bodies flush free radicals that can severely damage healthy cells.
Wild berries and hibiscus flowers also boast a high concentration of vitamin C, which is the leading antioxidant for immune system boosting, skin health, aiding weight loss, and lowering blood sugar levels, among others.
Adding fresh berries to your iced tea is even better as they will keep their full spectrum of nutrients.
Preparing a wildberry hibiscus tea at home is an easy-peasy thing, especially in the summertime when we have all berries available on the market.
Wild berries have antiviral and anti-cancerogenic properties and are also efficient in fighting influenza.
Nutrient-dense and with an extraordinary flavor, wild berries are a perfect addition to the mighty hibiscus flower.
The information presented on this site is provided for information purposes only. It is not meant to substitute for medical advice or diagnosis provided by your physician or other medical professionals. Do not use this information to diagnose, treat, or cure any illness or health condition. If you have or suspect that you have a medical problem, contact your physician or healthcare provider.
Make a Wildberry Hibiscus Iced Tea at Home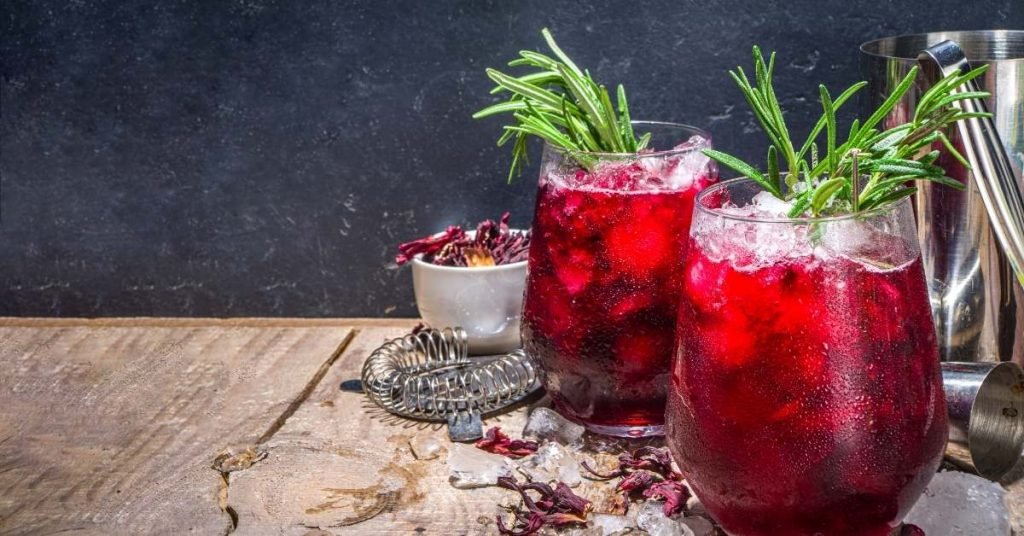 Preparing this tea at home takes a little time and the final result is an awe-inspiring and refreshing delight.
Ingredients:
1 strawberry
4 blueberries
2 blackberries
2-3 fresh mint leaves
A splash of sparkling water
Ice cubes
a cup of freshly brewed hibiscus tea
a lemon slice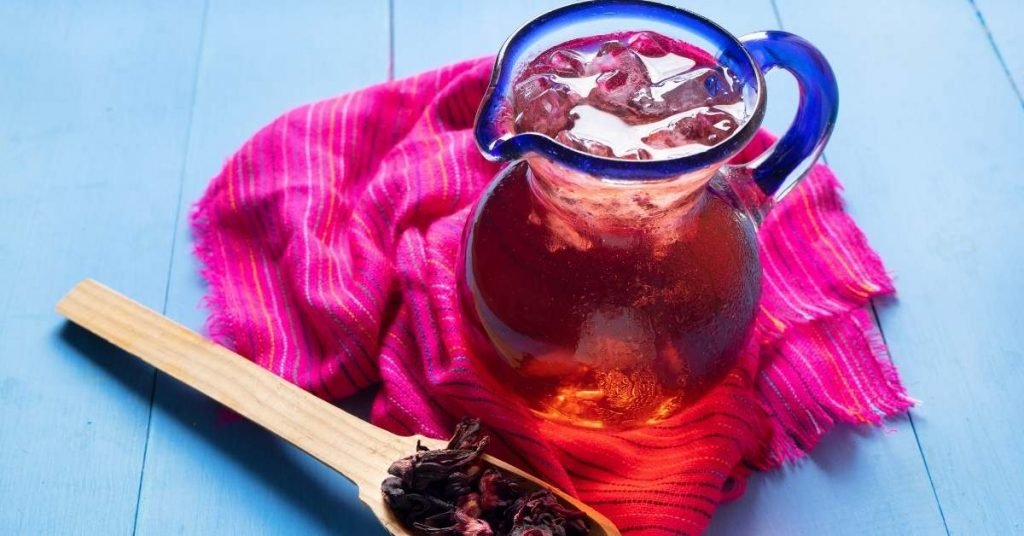 Preparation:
Add all your berries and the mint leaves to a tall glass, add a splash of sparkling water, and then cover them with ice cubes almost to the top.
Pour the hibiscus tea over and add the lemon slice on the top.
Stir and enjoy the flavorful and refreshing tea.
To prepare the hibiscus tea you need to steep 3-4 flowers in boiling water for a few minutes and that's it.
This recipe is good for one glass of iced tea. If you are throwing a garden party and want to make more of this tea, add more ingredients accordingly.
Watch The Video