Tea parties are the way to go when looking for something unique for bridal events . The guesswork is gone because we give you the best teas, ideas, and more to make your event memorable.
What Are The Best Teas For Bridal Events?
You can easily plan a tea party for the bride-to-be or newlyweds with the finesse and expertise typically only experienced in a tea room.
Selecting teas should be made based on the food(s) served. Pairing tea and food can be intimidating for first-time tea party planners.
Tea And Food Pairing: Selecting The Right Tea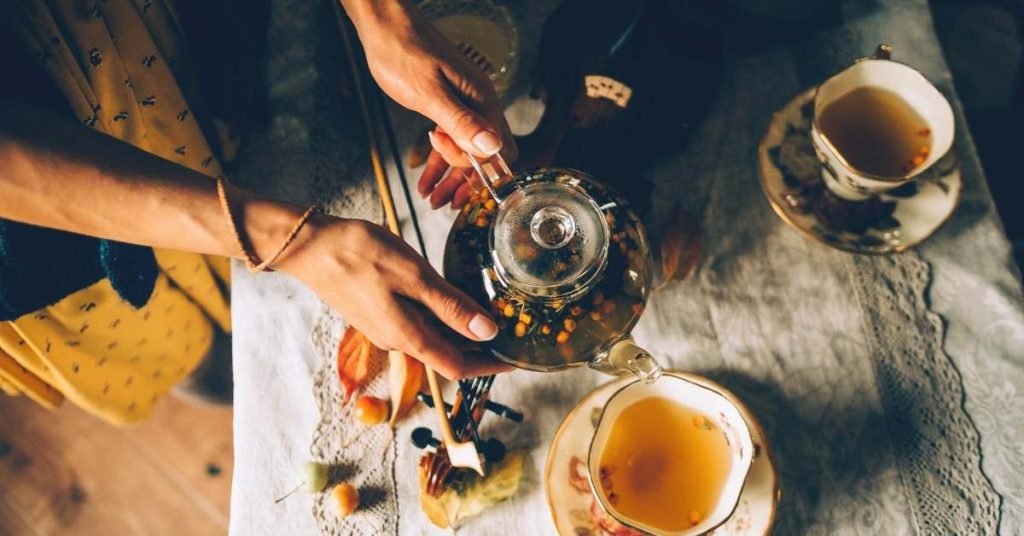 Tea is like fine wine; it should be carefully curated to complement the food. We have selected some fine teas that will be a big hit with your guests.
White Tea
White teas are delicate and should be paired with foods that aren't overpowering in taste. This beautiful tea's purity is ideal for pairing with delicate-tasting foods. This is why you'll find that tea rooms serve white tea with something like cucumber finger sandwiches.
White tea (served solo) is also perfect as an intermezzo (cleansing of the palate) after post wedding hors d'oeuvres and the wedding reception tea party. Your guests will be highly impressed!
Black Tea
Black teas are bold and robust. Black tea is best when paired with foods that mirror those characteristics.
Green Tea
Green tea typically has a vegetal, earthy taste, so use caution if including it with your event.
Sencha is a well-rounded green tea that pairs with something like chocolate petit fours or a chocolate fountain.
Iced Tea
Summer weddings would not be complete with a thirst-quenching iced tea.
Ginger-Peach black tea makes a superb glass of iced tea that will wow the crowd.
Chocolate-Mint Truffle or Marrakesh Mint are big hits as a finale tea. Each has a minty finish which leaves a lovely impression on the palate and a revitalizing effect as the event closes. 
The information presented on this site is provided for information purposes only. It is not meant to substitute for medical advice or diagnosis provided by your physician or other medical professionals. Do not use this information to diagnose, treat, or cure any illness or health condition. If you have or suspect that you have a medical problem, contact your physician or healthcare provider.
How To Plan A Bridal Or Wedding Tea Party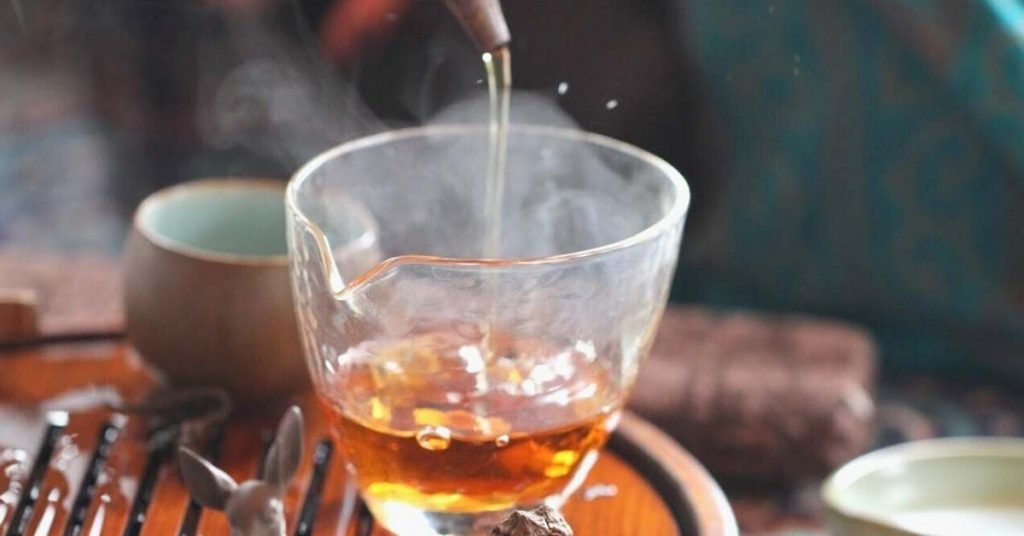 It helps to know the various steps to plan a tea party bridal shower or post-wedding tea reception. We've made it super easy by outlining what goes into making the special day one to remember.
Step-By-Step Planning Guide
So, you have a bridal shower or wedding reception tea party to plan. We've made it easy with the basic "to-do's." All you have to do is start planning!
Select A Date
Decide How Many Guests To Invite
Choose A Venue And Reserve
Select A Theme
Purchase the decorations
Don't forget the favors; a small gift of cream tea (tea and scones,) shortbread and tea, or tea sachets.
Table Settings: centerpiece, tableware, drinkware, flatware, napkins
Menu
What Do You Serve At A Bridal Shower Tea? Answer: Lighter foods such as finger foods are ideal.
What Do You Drink At A Bridal Shower Tea Party? Answer: The time of day usually depicts the beverage…mornings (coffee/tea,) afternoon (tea/spritzers/light alcohol,) and evening (tea/cocktails.)
What Do You Serve At A Wedding Reception Tea? Answer: Tea, of course! (hot and/or iced)
Invitations
Do You Need To Send Out Formal Invitations? Answer: Printed invitations are protocol for formal tea party events such as a large bridal tea party shower or wedding reception tea party. Evites are great to use for small casual gatherings.
Other Things To Consider
If you are new to the tea community, there are a few things to keep in mind when planning a tea party-themed event.
Time Of Day
A proper tea party should include the appropriate teas, foods, and teaware. If your event is held late in the morning or early afternoon, cream tea (tea, scones, clotted cream, and jam) is perfect for serving. Cream tea is ideal for a smaller guest list or intimate settings.
High tea is preferable for late afternoon. This teatime includes various teas, perhaps champagne or a bellini, finger foods, miniature pastries, and small salad cups. If you are looking for a menu to serve in lieu of a reception luncheon, this is perfect!
Theme
Themed tea parties are very trendy, especially for bridal showers. Whether you go for the typical "Mad Hatter" or a garden theme, you can get as creative as you want. However, when it comes to the wedding reception, a more elegant, formal setting is usually selected, leaving the whimsy reserved for the shower.
Gifts
The perfect gift for a tea party bridal shower might be a tearoom gift card for fine teas or high tea for the newlyweds. As for gifts to bring to the wedding tea party reception, a teatime gift set, teaware, or a tea journey for two are unique ways to continue the tea theme well into the new life of the bride and groom.
Tea For The Bride-To-Be
Tea party events are gaining momentum as a theme for social gatherings and special celebrations such as bridal showers and weddings. Now you have an idea of what goes into planning such an event and also the best teas to serve at weddings and bridal showers. After all, "It's Never Not Teatime!"
MEDICAL DISCLAIMER
Itsnevernotteatime.com cannot and does not contain medical/health advice. The medical/health information is provided for general and educational purposes only and is not a substitute for professional advice.
Click Here For More Info