Did you know that drinking white tea can do a lot for your skin, especially for its youth and beauty?
That's right, this tea that comes from the young shoots of the Camellia Sinensis plant is more antioxidant than green tea, and thanks to its high content of polyphenols, it allows to prevent premature aging of the skin, delays the appearance of wrinkles and prevents tissues from becoming flabby.
All this can be achieved by simply drinking about 2 cups of this tea a day, but this is not all and is that there are already many treatments and cosmetics that have incorporated this ingredient in its formula or composition for the multiple benefits it has for the skin also externally.
Continue reading this article to discover in detail what are the properties of white tea for the skin and how you should use it to benefit from it both internally and externally.
Properties and Benefits of White Tea for the Skin
White tea is one of the best beverages we can consume to keep our skin healthy and, above all, to preserve its youth and make it look beautiful without wrinkles or other signs of aging that detract from its radiance and beauty.
These incredible anti-aging properties of white tea have been tested and demonstrated by scientific studies in which the anti-aging capacity of the nutrients contained in this tea was analyzed.
Pay attention to the following lines in which we tell you in detail what are the main properties of white tea for the skin.
The Most Antioxidant Tea
Scientists at Kingston University in Great Britain analyzed the nutritional composition of white tea and found that it was much more antioxidant than other types of tea, including green tea.
It has a higher amount of polyphenols, which are antioxidant components, and is therefore capable of slowing down the skin aging process by combating the action of free radicals in the body, which are mainly responsible for the oxidation of the cells that make up the skin, causing it to age and show signs of premature aging.
Promotes Collagen and Elastin Production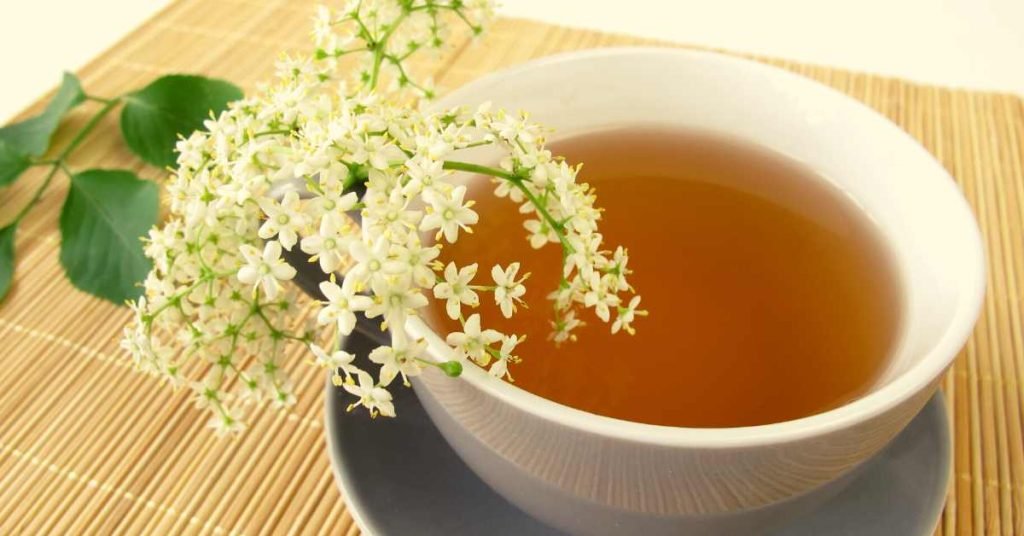 The antioxidant properties of white tea also collaborate with the production process of collagen and elastin, which are the proteins responsible for keeping the skin young, giving it strength and elasticity.
On the one hand, collagen is present in connective tissues and is essential for the skin to remain strong and firm, and on the other hand, elastin provides flexibility and elasticity to the dermis and is found in connective, bone, and cartilage tissues.
Therefore, by promoting the production of these two proteins, white tea helps repair tissues when they are damaged, prevents skin flaccidity, fights wrinkles, and delays their appearance.
Protects the Skin From Sun Damage
Another of the great benefits of white tea for the skin is that it protects it from the damage that can be caused by exposure to the sun's ultraviolet rays.
In this case, other research has shown that this infusion protects skin cells against sun damage and oxidative stress.
The reason is that white tea has the ability to protect the so-called Langerhans cells, which are immune cells found in the surface layer of the skin and, therefore, are the first to suffer the damaging effects of ultraviolet radiation.
How to Prepare White Tea?
If you want to take advantage of all the properties of white tea above and also benefit the overall health of your body, you just have to start consuming this drink regularly.
Buy loose leaves of white tea that have a higher quality than tea bags and a more pleasant taste. Here's how to prepare a good white tea at home:
Heat the equivalent of 1 cup of water in a saucepan.
Just before the water starts to boil, add 2 tablespoons of white tea flakes. You should know that the perfect water temperature for making white tea is between 65 and 80ºC.
Let it steep for 3 to 5 minutes.
After that time, strain the preparation and add a little honey if you wish to sweeten it.
You can drink 2 to 3 cups of white tea a day and thus every day you will be drinking an infusion that will keep your skin young for longer and with a much more luminous and radiant appearance.
Contraindications of White Tea
It is important that before you start consuming it, you make sure that white tea will not be counterproductive to your health, and its intake is contraindicated in the following cases:
Very nervous people, with stress or anxiety.
Patients with high blood pressure.
Pregnant or lactating women.
Children under 12 years old.
How to Prepare White Tea for Skincare?
White tea facial tonic
In addition to benefiting from white tea internally, you can also contribute to the beauty of your skin by using some aesthetic treatments made with this infusion.
One of the most effective is the facial tonic that we propose below because you can use it daily to clean the skin of your face and thus get it to be more hydrated and bright, plus it will help you close open pores and prevent the formation of new wrinkles and fine lines.
Ingredients
1/2 cup of white tea
1/2 cup of warm water
Treatment
Mix the white tea with warm water and then use this preparation as a facial tonic.
To do it correctly, it is important that your skin is perfectly clean and without traces of makeup or other residues. Apply this homemade tonic all over your face with the help of a cotton pad and dab it on your skin.
Let the product dry by itself and do not remove it with a towel. You can repeat this treatment every night after removing make-up and before going to bed.
Medical Disclaimer
Itsnevernotteatime.com cannot and does not contain medical/health advice. The medical/health information is provided for general and educational purposes only and is not a substitute for professional advice.
Statements made on this website regarding the herbal and natural products offered on this website have not been evaluated by the food and drug administration as the FDA does not evaluate or test herbs. This information has not been evaluated by the US Food and Drug Administration, nor has it gone through the rigorous double-blind studies required before a particular product can be deemed truly beneficial or potentially dangerous and prescribed in the treatment of any condition or disease.
It is not meant to substitute for medical advice or diagnosis provided by your physician or other medical professionals. Do not use this information to diagnose, treat or cure any illness or health condition.
Accordingly, before taking any actions based upon such information, we encourage you to consult with the appropriate professionals. We do not provide any kind of medical/health advice. The use or reliance of any information contained on this site is solely at your own risk.
Please visit this FDA website to clear any confusions you have about food and dietary products and their ingredients:
Please visit this FDA website to clear any confusions you have about food and dietary products and their ingredients: https://www.fda.gov/Food/DietarySupplements/default.htm
MEDICAL DISCLAIMER
Itsnevernotteatime.com cannot and does not contain medical/health advice. The medical/health information is provided for general and educational purposes only and is not a substitute for professional advice.
Click Here For More Info