We talk a lot about green tea and the characteristics of this tea variety. But the reality is that there is not only one type of green tea, but there are many; in fact, there are at least 7 varieties of green tea.
Most of them share similar properties and the differences lie in the processing and drying of the tea, which influences when drinking a cup of tea, both in taste and aroma.
However, they also have minor differences that make you choose one type of tea or another when buying green tea.
Therefore, the question is usually: What is the best green tea? But, in reality, what you have to ask yourself when buying tea is, what do I want to get from this drink? What flavor or aroma do I enjoy the most when drinking different cups of these infusions?
All these questions will be answered in the following article. So read on to learn about the different varieties of green tea, its benefits, and its properties.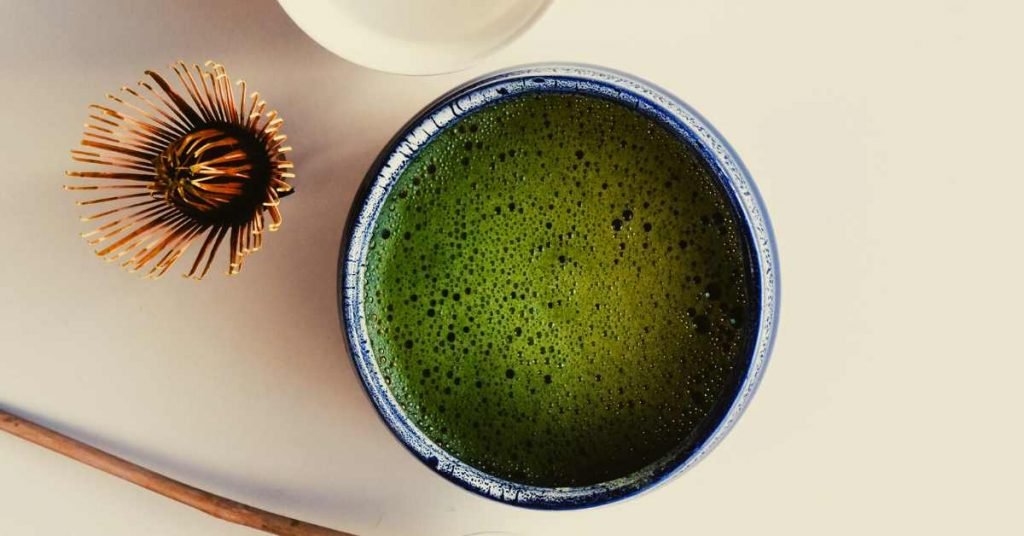 Discover All the Properties of Green Tea
Let's start with the best-known powers of green tea, which are undoubtedly slimming properties.
A feature shared by all varieties of this type of tea. But why does green tea help to lose weight? More than for its well-known slimming effect, it is because it is depurative, helps to accelerate the metabolism, and, therefore, favors weight loss.
One thing that differentiates the different green tea types is the amount of theine. In general, green tea does not contain as much theine as black or red tea, so consuming green tea on a regular basis should not affect your health.
However, some varieties have as much or more than red tea, with which they share antioxidant properties, which not only make it an excellent digestive but also improve the state of the cells of the people who drink it.
The Best Green Teas In the World
As with other varieties, there is also a list of the best green teas in the world. In fact, all those varieties of green tea you find them in our online store.
These are the main ones:
Matcha tea: which is clearly different from the others because it is a powdered tea and, therefore, also in the way of preparing this variety.
Chinese green tea: most green teas have their origin in this Asian country.
Japanese green tea: two of the best known are sencha and bancha, without forgetting the already mentioned matcha tea.
Korean green tea: they are the least known, but they are also delicious. An example is Nokcha green tea or hyeonmi nokcha (genmaicha type) or Malcha (matcha tea type, also in powder form).
How To Choose the Best Green Tea?
You do not know how to choose the best green tea? A priori, the best option when buying green tea online will always be organic green tea or, failing that, natural green tea, like the one you find in our online store.
But how to do the search? We explain it below.
For example, there are many people looking for energizing green tea. Well, within this category you will find sustainable tea, both loose tea, tea bags or tea pyramids.
What other types of green tea can you look for? For example, digestive green tea, antioxidant tea or organic tea. You can find many green tea varieties in our online store.
In addition, we recommend you to consider premium green teas, such as sencha or bancha, which are among the most popular, as well as organic or natural matcha tea.
How To Prepare the Best Green Tea?
The origin of most teas is China, but as we have already said, Korea or Japan are also other origins.
But regardless of the one you choose, we want to tell you how to prepare the best green tea, so that, if you wish, the ritual of tea is part of your daily life.
On the one hand, you can prepare hot green tea, but you can also prepare cold green tea, especially those that have a fruity flavor.
In addition, there are also different combinations with this variety of tea. One of the least common, although it also occurs, is green tea with milk. In this case, ideally with vegetable milk.
One of the combinations that is very common is green tea with ginger, or also with ginger and lemon, which gives a sweet taste to the drink, especially if you choose leaves from the first harvest, which are much softer. It is also a less aromatic type of tea.
In conclusion: drinking green tea helps to take care of your health. Choose organic products and enjoy this variety of tea to the fullest.