Osteoarthritis is a disease that occurs due to wear and tear of the cartilage that covers and protects the ends of the bones, which causes pain in the affected joints, inflammation, stiffness, and deformity in the more advanced cases.
Initially, these symptoms appear in a mild form and, later on, they will increase, so it is necessary to treat it properly and make use of some natural treatments that can help us to cope much better with this condition.
These are the best medicinal plants that offer magnificent properties to reduce the pain caused by osteoarthritis.
Horsetail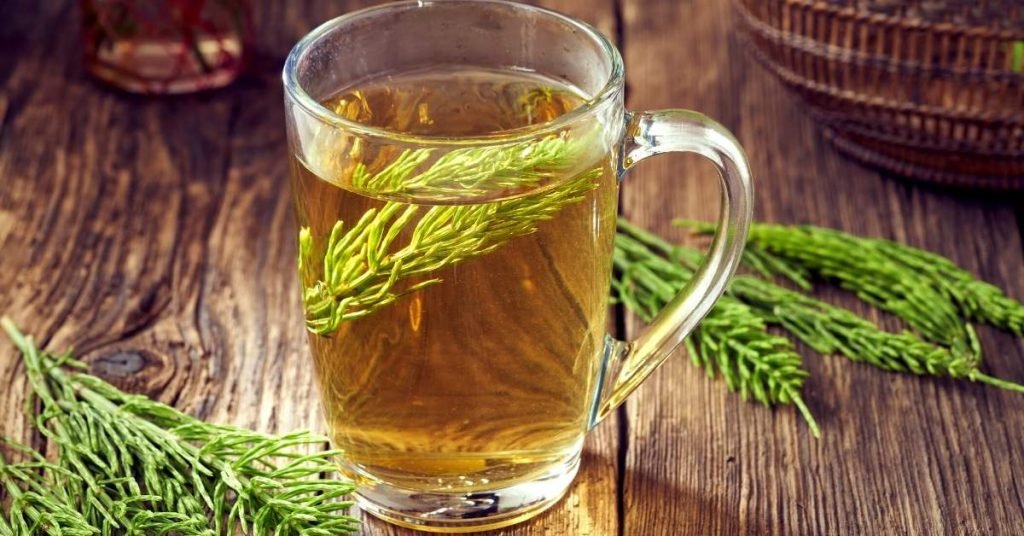 Horsetail is one of the most effective plants for the treatment of osteoarthritis. Thanks to the minerals it contains, such as silicon, it is widely used in natural medicine to cope with pain and discomfort in bones and joints.
By promoting the synthesis of collagen found in bone tissues, horsetail also contributes to the reconstruction of affected cartilage.
This medicinal herb can be consumed as an infusion, in capsules, or as a liquid extract.
Nevertheless, horsetail tea is the most effective remedy for relieving the symptoms of osteoarthritis and enjoying the properties of this medicinal herb.
Ginger
In traditional Chinese medicine, ginger has been highly prized for its powerful anti-inflammatory properties.
That is why it has proved to be a great natural remedy to relieve pain and swelling caused by rheumatic diseases such as osteoarthritis.
You will only have to add a small spoonful of ginger root to a cup of water and let it boil to obtain an infusion. You can take it twice a day to notice improvements.
Nettle
Nettle is another of the great medicinal herbs for osteoarthritis to which patients can resort. In fact, it is possible to find lotions and creams indicated for the relief of rheumatic pain containing formic acid, which is present in this plant.
However, the best way that nettle can help you with chronic pain is via herbal tea that you can drink two times a day.
To check its effect, it is recommended to add nettle infusion to the bathtub so it will relax the affected parts and reduce joint ailments.
Turmeric
Turmeric is not only a spice with culinary uses, it is also a highly valued herb in Indian Ayurvedic medicine.
This is due to its antioxidant and anti-inflammatory properties, which make it an excellent choice for the treatment of conditions that cause inflammation, stiffness, and joint pain such as osteoarthritis. It can be consumed as a condiment in some meals or in the form of tea by mixing it for example with a pinch of powdered ginger, the latter is a very good home remedy for further relief.
No content on this site, regardless of date, should ever be used as a substitute for direct medical advice from your doctor or other qualified clinicians.
If you're looking for a special and unique flavor, check out our extraordinary selection of teas at Hummingbird Tearoom. Add any medicinal herb to one of our organic teas elaborated for your enjoyment and health.
MEDICAL DISCLAIMER
Itsnevernotteatime.com cannot and does not contain medical/health advice. The medical/health information is provided for general and educational purposes only and is not a substitute for professional advice.
Click Here For More Info