Turmeric is a worldwide known spice made from the root of the Curcuma Longa plant. A close relative of ginger, turmeric is one of the most iconic flavors in Ayurvedic and Chinese cuisine.
Boasting a golden orange/yellowish color, turmeric in tea is also expanding in Western cultures, especially in the last two decades.
Due to its extensive list of health benefits, this powerful rhizome is becoming part of numerous tea blends, mostly mixed with its cousin root, the popular ginger.
Turmeric is native to Southeast Asia, and almost 80% of the global supply comes from India.
Which Type of Turmeric is Best for Tea?
The quality of turmeric type is measured by its percentage of curcumin.
Curcumin is the active ingredient that provides the root with yellow color and carries all the medicinal properties.
That being said, there's no doubt that the superstar turmeric type is the Lakadong one, boasting 7-12% of curcumin.
Following comes Alleppey with 5%, Madras with 3%, and Sangli with 2-4% of curcumin content.
Luckily for us, most of the turmeric sold on the global markets is potent Lakadong, in powder or fresh.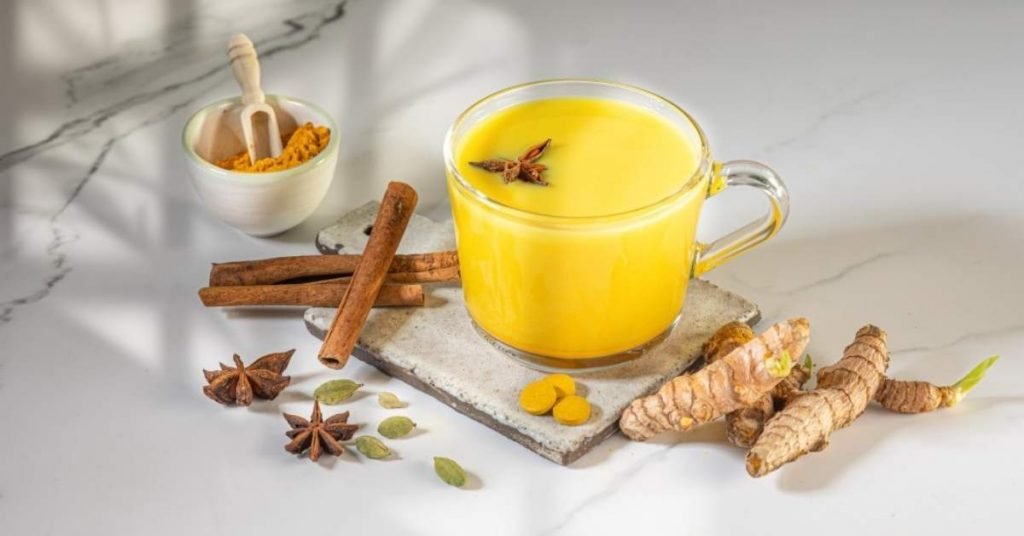 What is Turmeric Tea Good For?
Turmeric tea offers a plethora of health benefits whether consumed alone or in a mix with other spices and herbs.
Striking with a dominant earthy flavor, turmeric needs another tea to make it easier to ingest.
Nevertheless, turmeric tea is beneficial for loads of medical issues thanks to its antimicrobial, antioxidant, anti-inflammatory, and antifungal properties.
Reduces arthritis pain
Improves immune system
Eliminates free radicals from the body
Reduces cardiovascular issues
Aid with irritable bowel syndrome
Prevents liver damage
Prevents diabetes
Manages lung conditions
Possibly prevents Alzheimer's
Reduces body fat
The information presented on this site is provided for information purposes only. It is not meant to substitute for medical advice or diagnosis provided by your physician or other medical professionals. Do not use this information to diagnose, treat, or cure any illness or health condition. If you have or suspect that you have a medical problem, contact your physician or healthcare provider.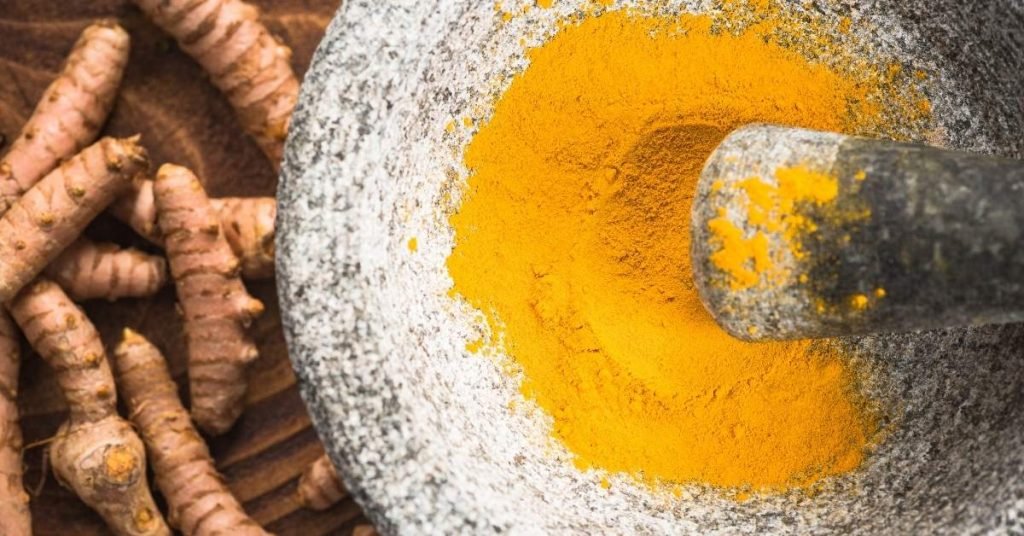 How Much Turmeric Tea Can I Drink Each Day?
Ingesting turmeric is safe for kids and adults and there's rarely any turmeric OD reported.
One tsp of turmeric powder is enough for a cup of tea, so drinking one cup in the morning is quite enough to prevent inflammations in your body and boost your immune system.
If you fancy having more than a cup of turmeric tea per day, have in mind that up to 8,000 milligrams (mg) of curcumin per day is considered to be extra safe.
One tsp of ground turmeric has 200 mg of curcumin.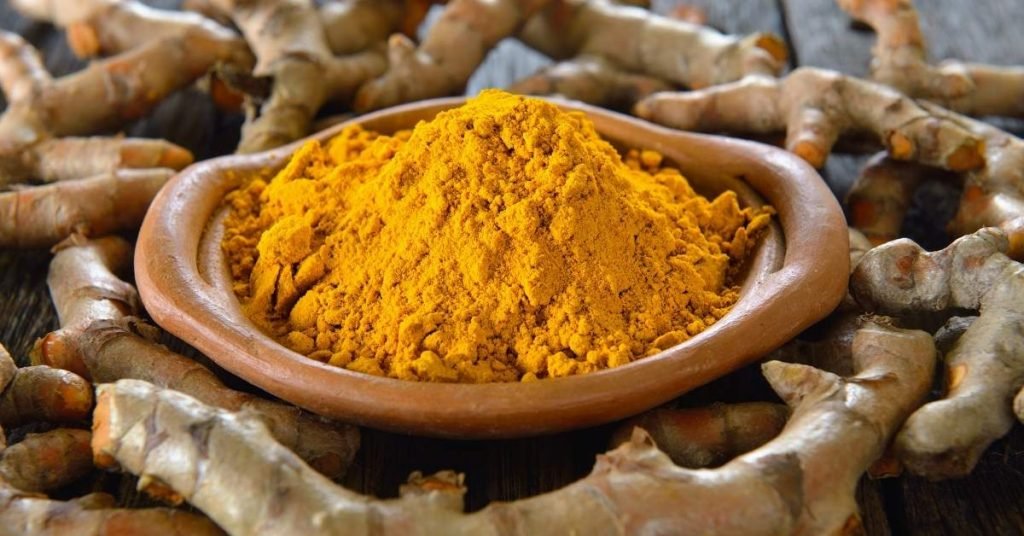 Fresh Turmeric vs. Ground Turmeric
Any fruit, veggie, and root in the world contain more nutrients than its dried and powdered counterpart.
However, the curcumin value of dried turmeric stays quite stable during the drying and powdering process.
Turmeric powder is more available at stores worldwide than a fresh one, so it's most likely that you will prepare your turmeric tea with the powder.
One tsp of ground turmeric equals 3 tsp of fresh turmeric root.
Can Turmeric Tea Whiten Teeth?
Despite the fact that we've been bombarded with all sorts of social media posts that turmeric tea is a teeth whitening agent, this statement is simply debunked on many occasions by the American Dental Association.
However, the antibacterial, anti-inflammatory, antifungal, antioxidant, and antiviral properties of turmeric can definitely take care of oral health and gum protection.
Does Turmeric Need to Be Peeled for Tea?
Not really. All you need to do if you lay your hands on fresh turmeric root is to thoroughly wash and scrub the dirt off.
Then, you can either slice it or grate it before adding it to your tea.
Have in mind that by grating a fresh turmeric root, the curcumin content releases faster and it will make your tea stronger and darker.
Does Turmeric Lose Its Potency When Boiled?
Definitely, YES! Turmeric and its potent pigment curcumin are some of the most sensitive roots when it comes to boiling.
Boiling turmeric destroys its health benefits almost completely, so the better option is to only steep it in hot tea, but never boil it.
Ten minutes of steeping is quite enough for the turmeric to release its nutrients and not lose its potency.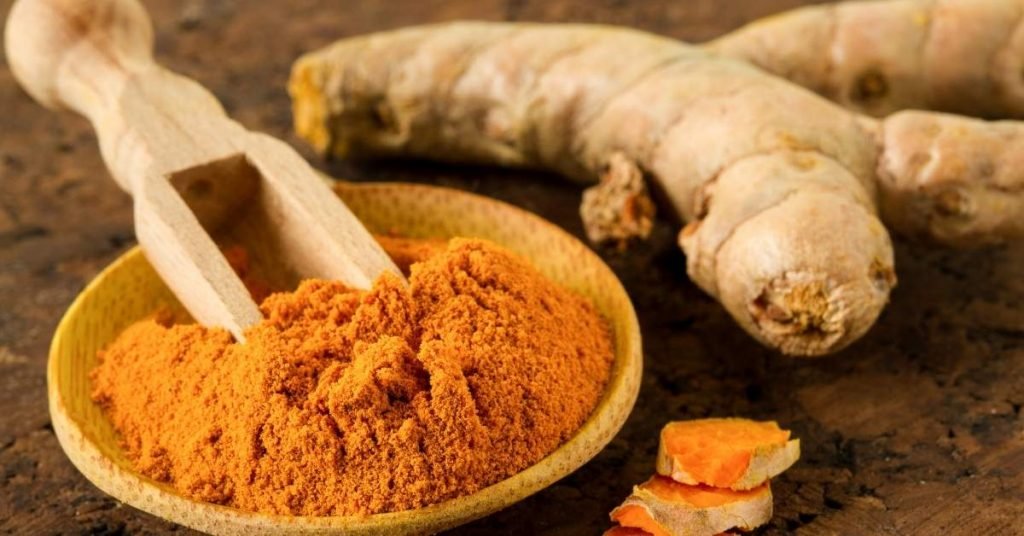 Fresh Turmeric Tea Recipe
Cut an inch slice of clean turmeric root and chop it.
Boil a cup of water.
Add the turmeric into the boiling water and remove the pot from the heat.
Let it sit for about 10 minutes.
Stir the golden liquid into a cup.
Add honey and lime, depending on your taste.
Drink warm and enjoy its pungent earthy flavor.
Final Word
Turmeric is one of the most potent roots that Mother Nature gifted us with, excellent for adding it to your favorite Green, Black, Oolong, Rooibos, or Pu-erh delicious tea blends.
A cup of turmeric tea per day is working miracles for your immune system, providing a flawless natural defense against viruses and bacteria.
Consuming tea on daily basis is the most valuable action you can do for your health.
MEDICAL DISCLAIMER
Itsnevernotteatime.com cannot and does not contain medical/health advice. The medical/health information is provided for general and educational purposes only and is not a substitute for professional advice.
Click Here For More Info