The intestines are an essential part of the digestive system, as they are responsible for absorbing nutrients and eliminating toxic substances. Suffering from inflammation in the intestines or colitis may be due to different causes such as intolerance or allergy to certain foods, emotional factors, stress, medication consumption, presence of bacteria, or genetic factors, among others.
In addition to discomfort or pain, intestinal inflammation can cause other symptoms such as gas accumulation, constipation, or diarrhea. If you suffer from this problem, do not miss the following article in which we talk about the best teas to reduce inflammation of the intestine and colon. Discover them!
Peppermint and Anise Tea
Peppermint is one of the most commonly used natural plants to relieve stomach discomfort. Its anti-inflammatory, sedative, and antispasmodic properties are excellent for reducing belly pain and bloating.
Moreover, adding anise to this infusion will help reduce intestinal bloating, as it is a potent anti-inflammatory and reduces stomach spasms. Its digestive properties, in turn, serve to reduce the symptoms of irritable bowel. To find out how to make this infusion to reduce bowel inflammation, follow the steps below.
Ingredients
1 tablespoon of aniseed
10 grams of mint leaves
250 ml of water
Preparation
Boil the water and add the mint leaves and the aniseed.
Let it steep for 10 minutes.
Strain the liquid and drink your infusion on an empty stomach and before meals.
Chamomile Tea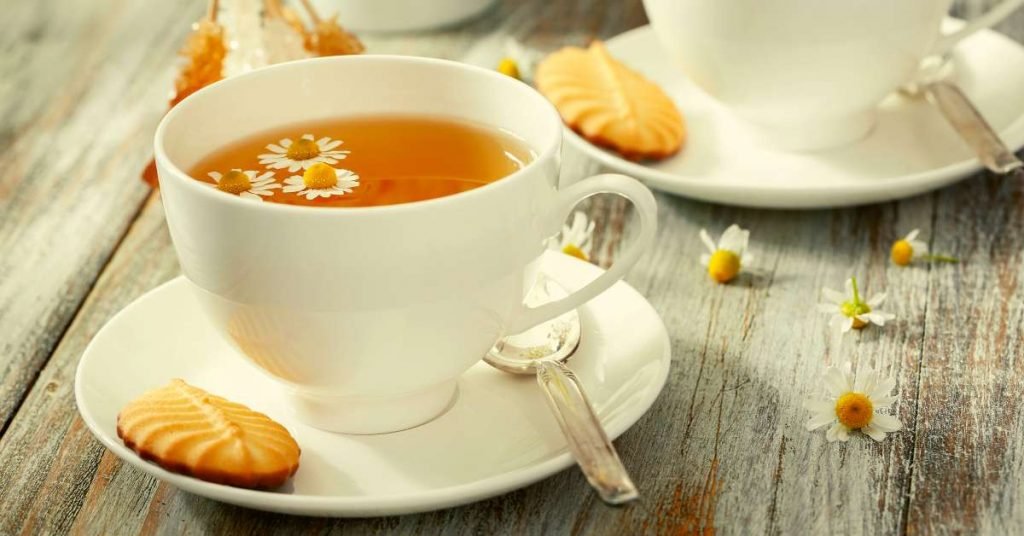 Chamomile is one of those natural plants to reduce inflammation of the colon known by all for its ability to relieve intestinal discomfort. The flavonoid content and other therapeutic substances in chamomile flowers give it anti-inflammatory, antibacterial, and soothing properties, making it a perfect infusion to relieve intestinal bloating.
Ingredients
1 tablespoon of chamomile flowers or a bag of chamomile for infusion
250 ml of water
Preparation
Boil 250 ml of water.
When it reaches boiling point, add the chamomile flowers or the chamomile tea bag.
Let it steep for 5-10 minutes and your infusion is ready to drink.
If you do not like the taste of chamomile, you can add half a teaspoon of aniseed. It will change the taste and you will benefit from its digestive properties.
Cardamom
Cardamom seeds have an essential oil that stimulates the digestion process and helps eliminate gas.
It is a medicinal herb for intestinal inflammation that is very effective in treating the discomfort caused by this condition. You can combine it with anise or mint to give more intensity to the flavor and benefit from the properties of the other herbs.
Ingredients
4 or 5 cardamom seeds
500 ml of water
Preparation
Bring the water to a boil and add the seeds.
Boil for 2 or 3 minutes.
Let it cool for 30 minutes to concentrate and heat before serving.
Licorice Tea
Licorice tea has antispasmodic and anti-inflammatory properties that serve to support the gastric mucosa. Drinking licorice tea relieves stomach heaviness, colic, and other digestive discomfort caused by abdominal bloating and colitis.
Ingredients
Two tablespoons of licorice
1 liter of water
Preparation
Bring the water to a boil and add the tablespoon of licorice.
Let it boil for 2 or 3 minutes.
Steep for 5 minutes and strain.
You can drink licorice tea throughout the day.
Sage Infusion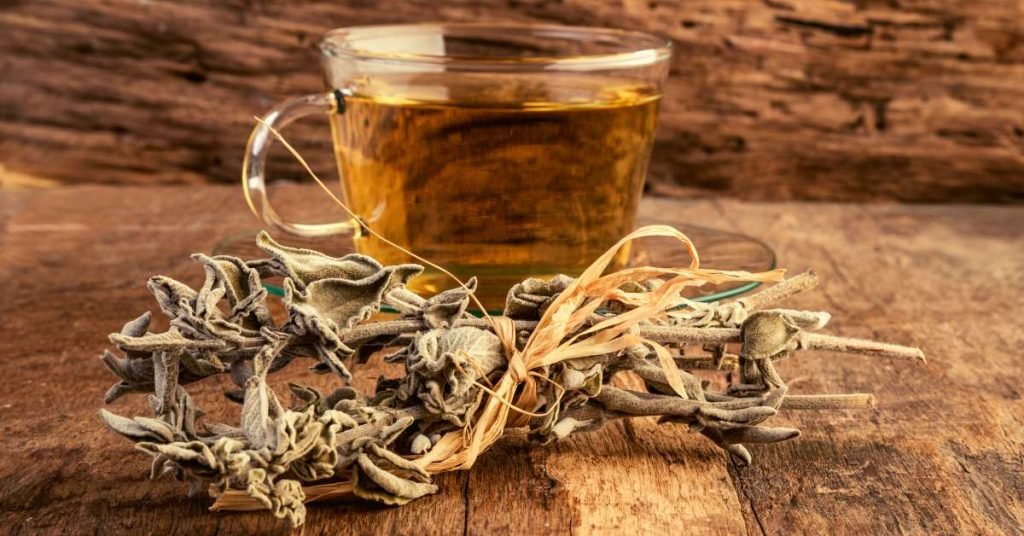 This plant has many properties, including anti-inflammatory and astringent. Drinking sage tea relieves the symptoms of irritable bowel and is beneficial for preventing intestinal inflammation and improving bacterial flora.
Ingredients
1 liter of water
10 sage leaves
Preparation
Bring water to a boil and, when it reaches boiling point, add the sage leaves.
If you want to enhance the digestive effects of the tea and improve the flavor, you can add a cinnamon stick.
Let it boil for 15 minutes and give it about 5 minutes of rest (already removed from the fire).
Strain the infusion and drink it whenever you want, hot or cold.
No content on this site, regardless of date, should ever be used as a substitute for direct medical advice from your doctor or other qualified clinicians.