The aromatic blossoms of orange trees are rich in anxiolytic and antioxidant properties that help you sleep and help treat stomach problems.
Orange blossom reaches its splendor in spring. The best time to harvest orange flowers is in April.
These tiny flowers have multiple health benefits, among which are aromatic, sedative, hypnotic, antispasmodic, and digestive properties.
In addition, orange blossom is perfect for creating perfumes, colognes, and air fresheners for the home due to its fresh and light scent.
For all these reasons, orange tree blossoms are one of the most complete flowers for both the cosmetic industry and natural medicine.
However, one of the most common uses of orange blossoms is for tea preparation due to their stress-relieving properties.
Benefits of Orange Blossom Tea
Relieves anxiety and stress and helps to alleviate insomnia
Helps fight headaches
Soothes abdominal discomfort
Used in confectionery to enhance the aroma of some desserts
Tones and cleanses the skin
It would help to fight the symptoms of the flu
The tree with beautiful bicolor flowers that help you sleep better
The infusion of orange blossom will surprise you with its flavor with a slight touch of orange. It is a comforting tea, especially if you drink it hot. To prepare the orange blossom infusion, follow these steps:
Take about ten flowers for each cup you are going to prepare.
Add them into a saucepan and bring the water to boiling.
Strain immediately after boiling.
Serve it with honey, pure cane sugar, stevia, or any sweetener you like.
Drink about two to three hours before going to sleep.
Can I Also Make Tea from Orange Tree Leaves?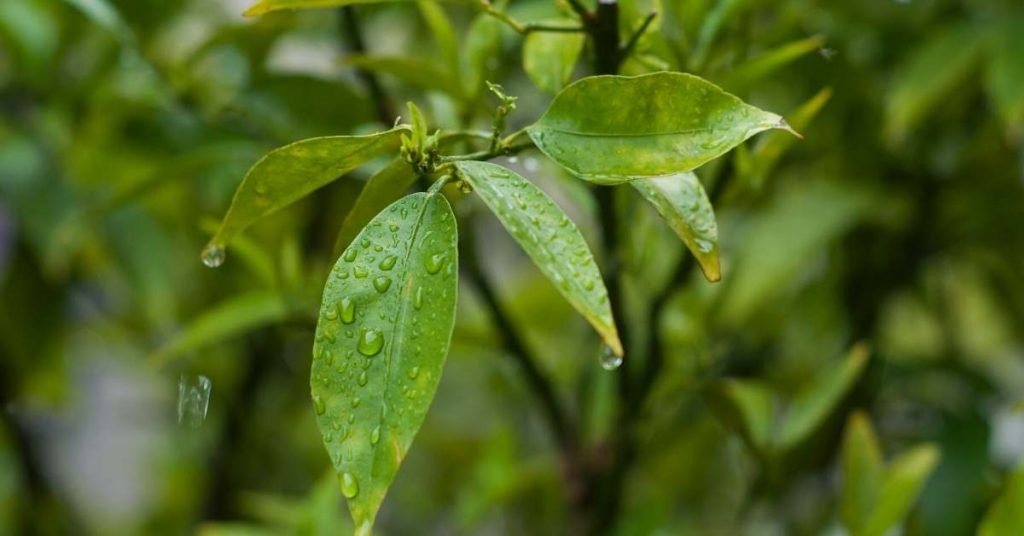 Orange leaf tea contains substances that can soothe headaches caused by stress.
It is even recommended in case of sore throat or congestion; it is also good for strengthening the immune system because it is a valuable source of vitamin C.
Another benefit of orange leaf tea is that it contains antioxidants, substances that can prevent free radicals from affecting the body.
Additionally, the infusion also helps to delay aging, which in some cases can be caused by stress.
How to Make Orange Leaves Tea?
To prepare this tea, just boil ten orange leaves in a liter of water for five to ten minutes.
Then let it cool and when it is at a pleasant temperature for you, just taste its flavor.
If you notice it is too bitter, you can add a little sugar or honey, it is best to consume it before going to bed if you have insomnia problems.
The information presented on this site is provided for information purposes only. It is not meant to substitute for medical advice or diagnosis provided by your physician or other medical professionals. Do not use this information to diagnose, treat, or cure any illness or health condition. If you have or suspect that you have a medical problem, contact your physician or healthcare provider.
Final Word
Orange blossoms are packed with antioxidants and tranquilizing properties which makes them a perfect flower for herbal infusion.
You can also use orange tree leaves to prepare a bedtime tea as it has similar properties but a slightly different and more intense aroma.
If you're looking for a special orange infusion experience or want to surprise a loved one with floral bliss, check out our Orange Jasmine Tea.
No content on this site, regardless of date, should ever be used as a substitute for direct medical advice from your doctor or other qualified clinicians.
MEDICAL DISCLAIMER
Itsnevernotteatime.com cannot and does not contain medical/health advice. The medical/health information is provided for general and educational purposes only and is not a substitute for professional advice.
Click Here For More Info