Are you deeply struck by how things change from one generation to the next? And I'm not talking about comparing you to your parents or grandparents, but to people about 10 years younger than you.
Although the age difference is not very big, I have little or no identification with people who are 10 years younger than me, even with me 10 years ago. And yet, I don't notice that much difference with people who are 10 years older than me. So the only logical explanation I see in this case is that, nowadays, times run so fast, that generations no longer change from parents to children but among the same siblings.
But today I am not going to talk about the differences that exist between generations, but about how drinks such as tea and infusions are triumphing among millennials, that is, people born between 1981 and 1995 (although, at this point, there is also some controversy, since the beginning of the years of birth ranges between '80 and '85, depending on where you look for the information and extends to '96 and '97; in any case, the average would be the one I have indicated above).
Millennials' Tastes
The saying goes that "to each his own"; however, in the case of the different generations, it is also curious how many people of the same age coincide in tastes, either driven by fashions or because their way of being and socializing are closely related to the things they like.
In the case of beverages, it is the same and, if you like, I invite you to do an experiment so you can see for yourself. Go to a coffee shop frequented by millennials one of these days, stand at the bar, and pay attention to what they ask for: you will be surprised to see how many of them, instead of asking for a coffee or a cocoa drink to start the day, mid-morning, after lunch or in the afternoon, opt, to a large extent, for teas and infusions.
They want quality products and a varied menu, especially when it comes to places they go to for leisure and not so much out of obligation, such as, for example, a study center.
There are already many studies that have shown how this millennial generation opts for much more natural beverages, preferably organic, that help them to take care of their health. Thus, infusions are becoming more and more important than other more traditional beverages when it comes to socializing, such as coffee, for example.
A trend that, as in many other cases, began in the United States and has been spreading to different countries in Latin America and Europe. This, on the one hand, because from countries like China and Japan, also spread, little by little, other customs that millennials in these countries are acquiring and that are coming to Europe; something that is not surprising, considering that it is the drink par excellence of both countries, although it is true that the ways of consuming it are changing greatly.
Millennials' Reasons for Drinking Infusions
As I have already mentioned, millennials are a generation that seeks, above all, to take care of their health with products that are as natural and organic as possible, but they also want them to be as authentic as possible and to bring them moments of well-being and pleasure when consuming them. For this reason, they seek artisanal and natural teas and infusions, such as those you can find in Hummingbird Tearoom.
And, as you well know, something differentiates us from the competition is that we have a large variety of teas and infusions craft market.
Precisely, the variety of flavors that infusions bring them, is another reason why they are among their favorite drinks.
Another reason why they opt for this type of beverage is that they can drink them hot or cold and throughout the year; it is not a seasonal drink.
On the other hand, the fact that they can be combined in different ways (with or without milk and even used in recipes) is something that attracts a lot of attention.
Finally, it is worth mentioning that it is a drink that accompanies them in the different important moments of their lives, such as sports practice (not only can be taken while you do it, but it helps you improve your results before and makes you feel better, after), studies or long working days and that can be prepared at any time, without the need for great knowledge and, above all, with few accessories.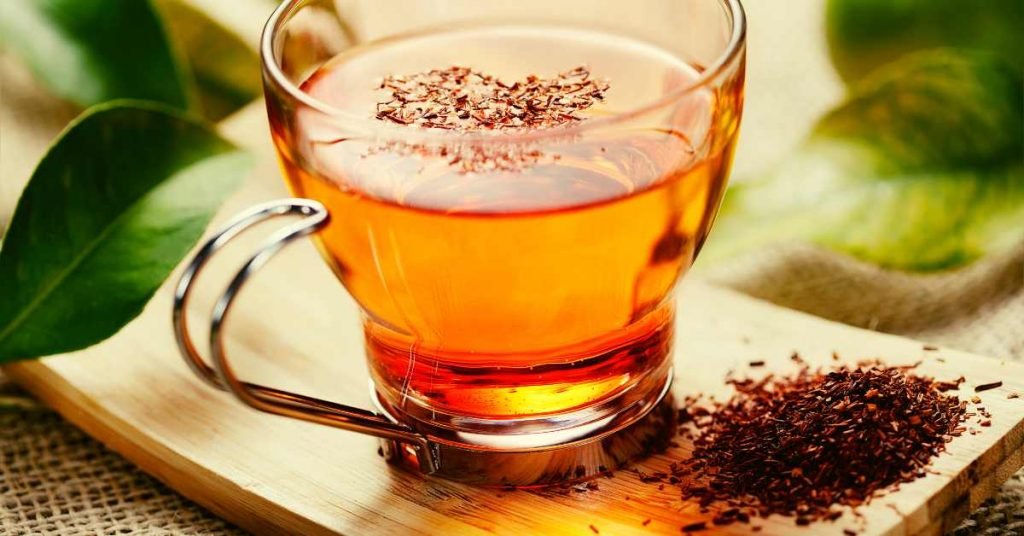 The Favorite Infusions of Millennials
Among the different varieties of infusions that are marketed, the ones preferred by millennials are the following:
Matcha tea: mainly because of all the properties it provides, but also because it can be taken in different forms, with the matcha smoothie being one of the most successful. In addition, being a generation very familiar with the use and publication of content on Instagram, matcha tea is one of the best looking when it comes to being photographed.
Rooibos: because it can be drunk at any time of the day and is ideal to drink during and after sports, something that is part of the daily life of most millennials.
Bubble tea: it became very fashionable a little over a year ago. A drink that comes from Taiwan and is based on mixing black tea with milk and adding tapioca balls, as well as fruit syrup. That is the base, but there are already many versions of this oriental drink.
Fruit infusions: because they are ideal to drink at any time of the day and at any time of the year. In addition, it is a way to take something sweet, but healthy (as long as sweeteners are not added) and thus get rid of the bug to take other products that are less convenient.