Mexican mint, also known as Big Ear Oregano (Oregano Orejon in Spanish), Cuban Oregano, or Indian Borage is an aromatic herb from the Lamiaceae family, boasting an intense oregano smell.
Growing in well-drained soil and dry climate, this plant is native to India and grows extremely fast, just like every semi-succulent species.
The plant looks nothing like the oregano we use for pizza and its leaves are big like a toddler's fist.
Mexican mint is popular for its medical benefits, it's used to prepare teas and as a condiment in pork dishes.
Benefits of Mexican Mint Tea
Mexican mint has anti-inflammatory properties and it's especially good for stomach discomfort.
Anti-inflammatory
Promotes skin health
Detoxifying effects
Immune system booster
Relieves arthritic pain
Prevents colds
Improves digestion
Reduces anxiety and stress
Reduces some tumors
The information presented on this site is provided for information purposes only. It is not meant to substitute for medical advice or diagnosis provided by your physician or other medical professionals. Do not use this information to diagnose, treat, or cure any illness or health condition. If you have or suspect that you have a medical problem, contact your physician or healthcare provider.
How to Prepare Mexican Mint Tea?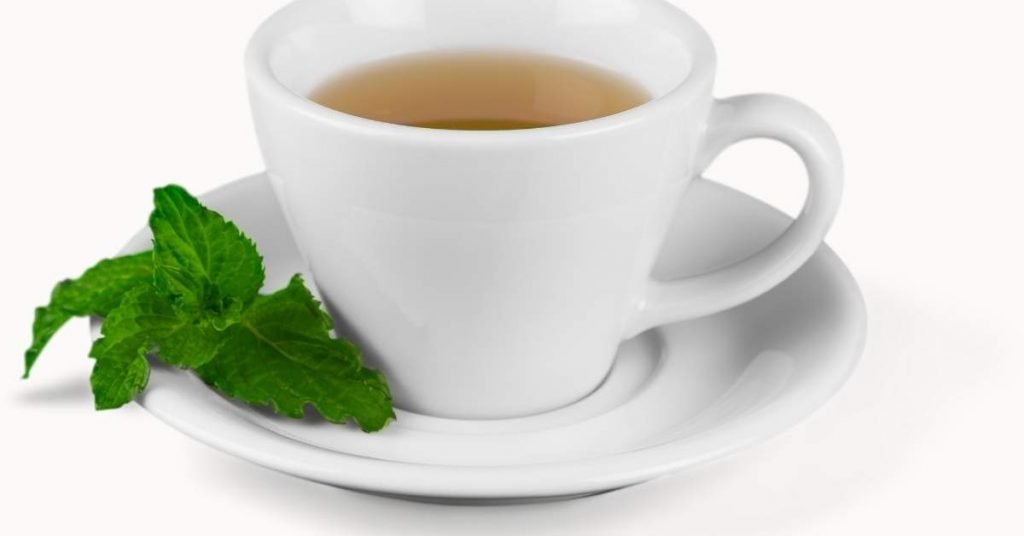 Mexican mint is best when used fresh. If you lay your hands on at least one leaf, you can easily propagate it and grow your own plant in no time.
To prepare a cup of Mexican Mint tea, you need 3-4 fresh leaves.
Crush the leaves and place them in a mug.
Pour boiling water over the crushed leaves and let it steep for 10 minutes.
The more you steep it, the more intense your tea will be.
Strain and serve with honey and a splash of lemon juice.
Can I Drink Mexican Mint Tea Every Day?
Absolutely, YES! Mexican Mint is a potent anti-inflammatory and it is totally recommended for people prone to infections, various problems, or post-surgery treatments.
Rich in beneficial essential oils, Mexican Mint leaves make a perfect breakfast tea for aromatic mornings.
Is Mexican Mint Good for Hair?
Thanks to its essential oils, Mexican Mint is excellent for regenerating dead hair and promoting new hair growth.
As a semi-succulent plant, this species has quite fat leaves that literally crack under the fingers and release a huge amount of liquid that is excellent for rubbing into the scalp twice a week to help the formation of new hair follicles.
Does Mexican Mint Tea Have Caffeine?
Mexican Mint tea does not contain any caffeine, so it is a perfect cuppa for any time of the day.
Can I Add Mexican Mint to My Green Tea?
By adding Mexican Mint to your Green tea, you will not only increase the tea's anti-oxidant properties but obtain an awe-inspiring flavor intense oregano aroma.
Mexican Mint goes well with Sencha tea, as well as Dragon Well and Hyson.
Does Mexican Mint Tea Make You Sleepy?
This tea has relaxing and nerve-soothing properties and it helps people with anxiety to chill down.
Mexican mint tea promotes rest and peaceful sleep, so it's recommended for people who suffer from insomnia.
Does Mexican Mint Tea Cause Constipation?
On the contrary, Mexican mint tea increases your gut work and provides regular intestinal flow.
It is actually good to drink two cups of Mexican Mint tea a day to prevent constipation.
Final Word
"Big Ear Oregano" tea is an excellent herbal tea for soothing stomach issues, helping you sleep, keeping your skin healthy, promoting hair growth, and reducing inflammation in the body.
Mexican Mint is not a mint at all. It is a semi-succulent herb with intense oregano flavor and odor.
Drinking this tea on its own or adding it to some other tea is highly recommended if you're searching for an extra aroma and unforgettable taste.
MEDICAL DISCLAIMER
Itsnevernotteatime.com cannot and does not contain medical/health advice. The medical/health information is provided for general and educational purposes only and is not a substitute for professional advice.
Click Here For More Info