There is currently a wide variety of medicinal plants that are used very often to combat different types of ailments, among them, we can find the chicory, a plant that has a lot of properties that are often unknown given its popular use as food in salads.
In the following article, we will present what are the properties of chicory root tea, the benefits of its consumption, and also its contraindications.
Chicory Tea Origin and History
Chicory is a plant native to Europe, Asia, and North Africa, but nowadays (and due to its use), it can be found all over the world.
In ancient times this plant already had great fame for its medicinal and therapeutic properties, and there are records of having been used by the Egyptians to treat problems related to the liver and gallbladder.
One of the most popular properties of this plant, (initiated in France during the time of Napoleon), is its use as a substitute for coffee, for which its consumption is done through infusions prepared with its root.
On the other hand, one of its most common uses is as an ingredient in salads, for which it can be consumed both raw and boiled, using its leaves and stems.
Chicory Tea Benefits
It is in the root of chicory where we can find the highest concentration of active ingredients such as starch, minerals, inulin, chicoric acid, tannins, and vitamins C, B, P, and K.
Below we will detail the benefits of chicory so that you can get to know them completely:
Good for the Gallbladder
It is believed that thanks to inulin, chicory root tea can reduce the risks of contracting intestinal cancer, in addition, thanks to the concentrations of tannins it possesses, it works as a detoxifier and disinfectant of the gallbladder.
Reduces Blood Sugar
The consumption of chicory favors the reduction of sugar content in the blood, thus reducing cholesterol, avoiding problems of arterial sclerosis, and also helping against diabetes.
It Purifies the Organism
Chicory has a slight toxic composition that is not harmful to humans, but it is excellent for purifying the intestine of parasites, so it is often used to eliminate intestinal worms.
Ideal for Liver Problems
Thanks to the organic compounds contained in chicory, it has excellent properties to improve liver metabolism and also promote the secretion of bile.
It is currently used as a natural remedy to combat liver problems such as hepatitis, fatty liver, or many complications related to the gallbladder.
Improves Digestion
Its effect of satiety is used to reduce digestion problems, and colic and combat constipation. A cup of chicory infusion before eating stimulates digestion, calms the nerves, and gets us to metabolize food better.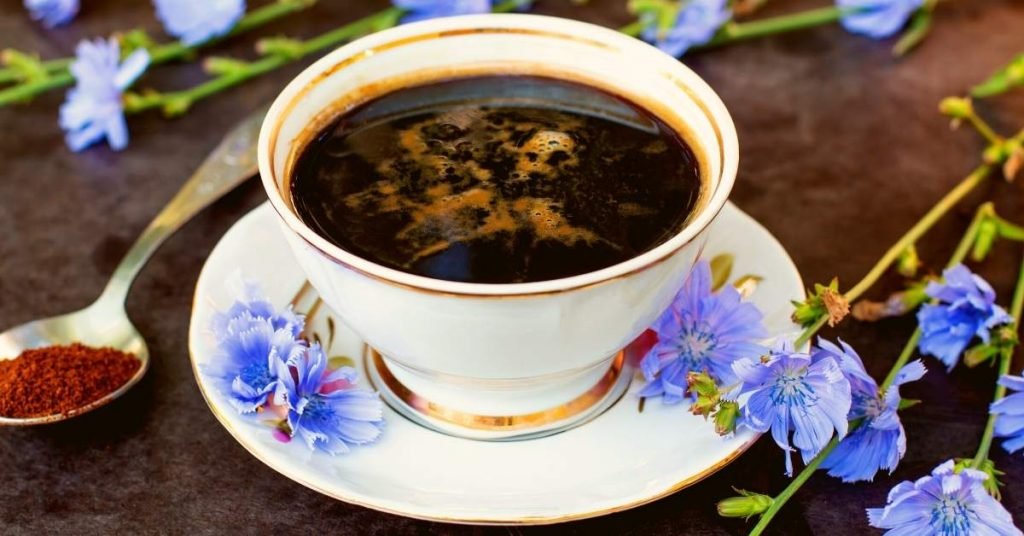 Another way in which it favors the digestive processes, is thanks to its laxative effect, helping in the purification of the intestines, and also collaborating against problems such as gastritis.
Stimulant Effect
As mentioned above, chicory is a great substitute for coffee, so it promotes wakefulness and acts against drowsiness.
Contraindications of Chicory Tea
Apart from all the benefits of chicory for our health, it also has some contraindications in some situations, so it is not advisable to consume it:
Gout or arthritis problems
Anemia or hypertension
Insomnia problems
Ulcers in the stomach or intestines.
If you have problems with colic in the kidney.
It is advisable to consult a doctor in case of doubt, or if you consume chicory tea and suffer from any symptoms that may be associated with it.
If you're looking for a special and unique flavor, check out our extraordinary selection of teas at Hummingbird Tearoom. Add any medicinal herb to one of our organic teas elaborated for your enjoyment and health.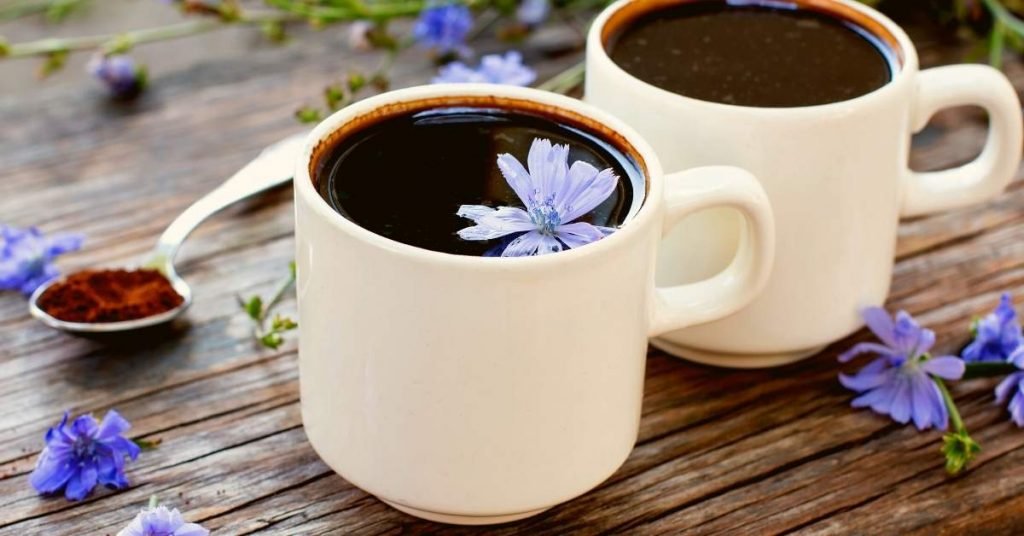 No content on this site, regardless of date, should ever be used as a substitute for direct medical advice from your doctor or other qualified clinicians.
MEDICAL DISCLAIMER
Itsnevernotteatime.com cannot and does not contain medical/health advice. The medical/health information is provided for general and educational purposes only and is not a substitute for professional advice.
Click Here For More Info