About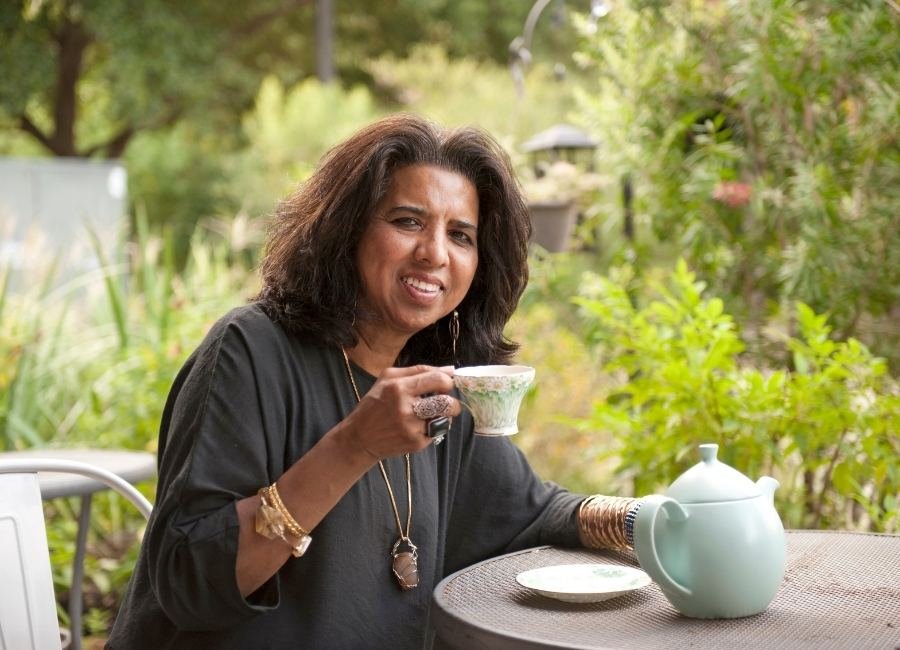 Hi! I am Nasim
I am so happy you are here!
I began my tea journey years ago while having afternoon tea. It was then that I pondered the concept of opening a tea room that provides a proper English-style tea for the public. Never did I imagine that this very concept would be realized and become extremely successful.
I now start a new journey with you; as I step outside of my tearoom walls, we will journey together to new tea destinations. You will find yourself transported to exotic places as you learn new things about different cultures surrounding tea. More importantly, each time we journey further into tea, you will learn more about yourself.
I challenge you to embark on this tea journey. Some of my readers do so in a similar fashion as a book club; however, in lieu of books, they have their teacups filled with the featured tea in the article.
So, let's get started on something wonderfully unique and fun!
Nasim Bell Founder & Owner – Hummingbird Tearoom & Bakery
Please visit my tearoom to browse various teas. hummingbirdtearoom.com Sign up for the best travel tips and adventures!
Quas alias velit soluta voluptatum Etiam officiis praesent quidem, neque.
Frequently Asked Questions
1.Question 1 here?
Natus fugiat a fugit adipisci ipsum unde
vestibulum nventore amet.
2. Question 2 here?
Excepteur malesuada? Harum turpis, mollit dicta, recusandae vero quae dapibus ornare blandit.
3. Question 3 here?
Enim hac corporis earum exercitation incidunt nisi
doloremque.
4.Question 4 here?
Voluptatum dictumst ullamco odio aliquet mi laboriosam faucibus fames ultricies risus eveniet,dolores quis.