An earthy aroma and floral undertones with a hint of caramel and all of that on ice and with sparkles.
The traditional sparkling Black tea is an excellent source of caffeine, minerals, and vitamins for the full functioning of the body during heat waves.
Sometimes, water is just not enough to keep us hydrated and active during the summer, so we need an extra boost from other sources like this spectacular reddish iced tea.
Myanmar Reserve Black is an incredible source of antioxidants and amino acids that will keep you going even on the hottest days.
The benefits of drinking iced teas are not only good for your body during summer but at any time of the year.
Cleansing the body from free radicals is an ongoing process that all of our organs require in order to stay healthy and perform at their best.
Myanmar Reserve Black tea can reverse the damage of cardiovascular disease, protect the brain, and aid weight loss in obese or overweight people.
This sparkling iced tea is perfect to consume during extended work hours as it will keep you active, and focused, and freshen up your senses.
The information presented on this site is provided for information purposes only. It is not meant to substitute for medical advice or diagnosis provided by your physician or other medical professionals. Do not use this information to diagnose, treat, or cure any illness or health condition. If you have or suspect that you have a medical problem, contact your physician or healthcare provider.
Traditional Sparkling Black Tea Recipe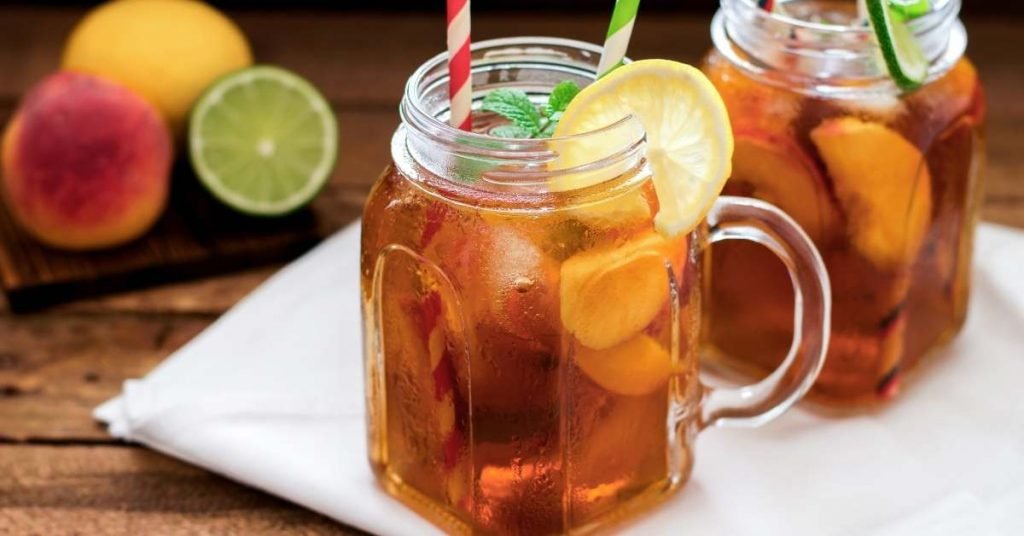 Making this spectacular iced tea at home is easier than you think. All you need is a top-quality organic Myanmar Reserve Black loose leaf tea and some ice.
Ingredients:
Splash of sparkling water
a strawberry slice for decoration (optional)
A cup of freshly brewed Myanmar Reserve Black tea
Preparation:
First of all, you need to prepare your Myanmar Reserve Black by steeping a teaspoon of loose leaves in a cup of boiling water for 1-2 minutes. Strain and let it cool.
Add ice cubes, a splash of sparkling water, and two slices of lemon in a tall glass.
Pour the Myanmar Reserve Black over the ice.
Place the fresh mint leaves on top of the ice.
Slice the strawberry and stick it to the edge of the glass.
You can serve this tea at garden parties, social events, work gatherings, alcohol-free celebrations, and more.
Myanmar Reserved Black sparkling iced tea saves the day when you're experiencing an energy crash during your working hours or after eating.
Keep your body hydrated and well-nourished with this extraordinary iced tea recipe.