Did you know that the trendy drink, green tea, is also amazing for cleansing the skin and improving its quality? It is antibacterial, soothing, moisturizing, and rejuvenating, so it can become your new ally if what you want is to look radiant skin and counteract the effects of aging, appearing much less aged.
Pay attention to the following article, in which we show you a simple recipe for green tea scrub, and do not hesitate to use it to clean the skin and leave it completely free of dead cells.
If you want to know why green tea has become a natural product widely used also in beauty and, especially, to show off much healthier and beautiful skin, pay attention to the following properties:
For all these reasons, green tea is a great ingredient that you can easily incorporate into your regular beauty routine. In this case, we propose a homemade scrub that in addition to removing all the dead skin cells and impurities, will allow you to take advantage of its rejuvenating, protective, and moisturizing properties. To prepare it you need to gather the following ingredients:
2 teaspoons of green tea
1 teaspoon of green tea powder
3/4 cup sugar
2 teaspoons of coconut oil
The first thing to do to start making your green tea scrub is to put the green tea leaves in a bowl.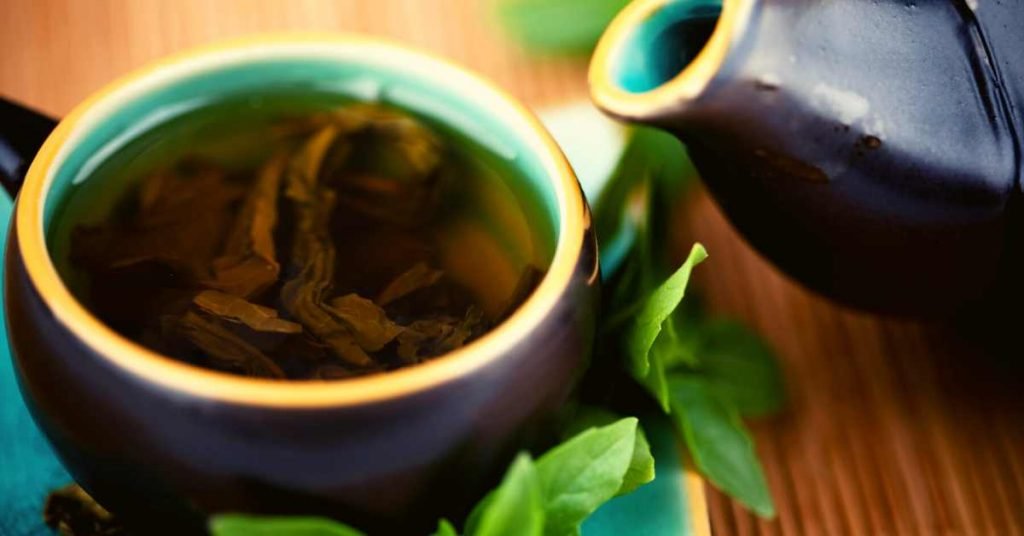 Add the sugar and the powdered green tea and then crush and mix them so that they are completely integrated. Once ready, slowly add the coconut oil and stir all the ingredients again. Store it in a sealable container so you can use the scrub on other occasions.
We recommend applying the green tea scrub right after showering, which is when the skin is completely clean with open and unclogged pores, which is perfect for the treatment to be much more effective.
You should know that this scrub can be used both on the skin of the face and body; in the case of the skin, it is advisable to spread it when it is wet and use gentle circular movements so as not to irritate the skin.
On the other hand, for the body, nothing better than applying it on the area to be exfoliated and rubbing it using the horsehair glove, a perfect ally to obtain much smoother and softer skin, just as if you had undergone a professional peeling.
You will only have to let it act on the skin for at least 15 to 20 minutes and finish by removing it with plenty of warm or cold water.
Use this scrub once or twice a week and you will see how in just a few days you start to notice the changes and your skin is much more beautiful, radiant, and nourished.
And if you like the results, you can also try some natural masks made from green tea that are excellent to prevent the appearance of impurities, improve the appearance of skin with acne, as well as oily skin and to moisturize and rejuvenate the dermis from the innermost layers.